Within the past few weeks there have been several coaching changes on campus.
So far football coach Frank Sheptock has stepped down as coach and Trey Brown has been hired. Men's basketball coach Jerry Rickrode is stepping down as head coach to accept a position in Wilkes University's Advancement Division.
The field hockey team returned a familiar face when they hired Sara Myers as head coach. Then Mark Barnes was hired as the team's first swimming coach, he will be coaching both the men and women's swim team this upcoming season in the fall.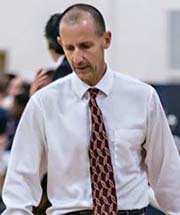 During his time as men's basketball, Rickrode led the Colonels to a 382-191 record, accumulating a winning percentage of .667, among the best all-time in NCAA Division III history for coaches with at least 10 years experience.
He also holds the Division III record for being the fastest coach to reach the 200-win plateau, achieving the feat in his first 249 games. He first arrived here in 1992 and during his time here he has led the Colonels to 17 MAC and Freedom Conference playoff appearances, including 10 straight from 1992-2002.
He also led the Colonels to five-straight NCAA Tournament appearances, including four Sweet 16s, three Elite Eights and one Final Four appearance during the most successful run in Wilkes men's basketball history.
In the 2000-01 season, he led Wilkes to a 23-3 record, a Freedom Conference championship, and the school's sixth berth in the NCAA Tournament in seven years. In 1997-98 the Colonels put up a 26-5 overall record, won the MAC title, and advanced to the Division III Final Four for the first time in school history.
In 1995-96 the team put up an impressive record of 28-2 record. In 1994-95 the team advanced to the Division III Elite Eight. During his time as coach the Colonels were ranked number-one in Division III twice. In 22 seasons he has put up 20 winning seasons and has won 20-plus games seven times.
There has not been an announcement of a signing of a new head coach.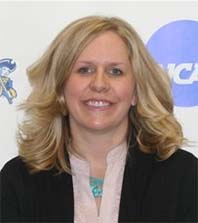 Myers returns to Wilkes as head field hockey coach. This is not her first time coaching at Wilkes as she was the head coach from 2005 to 2010 where she had a record of 59-38, and the highest winning percentage by a coach in school history. In 2008 her team finished 18-4 which is the most wins in a single season and her team made a trip to the ECAC postseason tournament.
The next year they finished 15-4 and made a second straight trip to the postseason. During this time Wilkes became regionally and nationally ranked for the first time in school history. Following her record breaking year in 2008 she was named Freedom Conference Coach of the year. Myers is excited to be back and cannot wait to lead the program once again.
Mark Barnes becomes the school's first swim coach as the University expanded its athletic programs this past fall. Wilkes announced the addition of men's and women's swimming in early November. After a successful coaching career at the high school level at both Bloomsburg and Danville Area, Barnes looks to coach Wilkes toward a MAC title.
His coaching career at Danville Area where he spent four seasons there. The girl's team earned four straight PIAA District IV team championships and Northeastern Pennsylvania Swimming League championships from 2005 through 2009. Wilkes will begin competition in the pool starting with the 2014-15 season in the Middle Atlantic Conference.