Match of the Week: Wilkes vs. TCNJ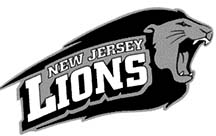 Eric Bach and William Fletcher ended a three-bout losing streak to help propel the Colonels' wrestling team to a 19-13 victory over the 25th-ranked College of New Jersey Feb. 7.
The victory was the 799th victory for the wrestlibng program, and gives the Colonels a shot at No. 800 when it hosts Ithaca College at 7 p.m. Feb. 14 at Marts Center.
Bach won the 197-pound class to put the Colonels ahead 16-13 and Fletcher put the martch away with a win in the 285-pound class.

Wilkes jumped to a 7-0 lead after 125-pound Guesseppe Rea, 133-pound Myzar Mendoza and 149-pound Mark Hartenstine each won. Kristopher Krawchuk, 157-pound, gave Wilkes a 13-4 lead before the Lions won the next three bouts.
The Colonels were anticipating the big matchup.
"It's a big match this week because we are chasing the 800 win mark and (College of New Jersey) is tough," freshman 141-pounder Jake

Dimarsica said. "The atmosphere is really intense and we are getting pushed to work even harder."
The Colonels were coming off of a second place finish at the MAC Championships crowning two champions, Mark Hartenstine and Kris Krawchuk, and most recently a tri-meet where the Colonels went 3-0 beating down Washington and Jefferson College 36-3 and Trinity College 47-3.
"Losing isn't an option we want to win out the rest of the season," Dimarsica said.

The Colonels were currently ranked No. 9 in the country with a 15-3 record and an impressive 6-0 mark at home.
After Friday nights match the Colonels headed to Grantham, Pa., for the Messiah Open Feb. 8 and then finish out the rest of their dual meet season with powerhouse Ithaca College and then King's College both home at the Marts Center.
— Grant Rogers, Sports Writer
and Wilkes Sports Information Department