Nineteen-year-old folk singer Jake Bugg of Nottingham, England, is out touring to support his newest album titled "Shangri La." It was released on November, 18th and the following week debuted at No.3 on the U.K. Albums chart and has since been certified Gold. In the U.S. it debuted at No.46 on the Billboard 200 albums chart.
The album has been well received, but not quite like his debut "Jake Bugg." Surprisingly Bugg only recorded this new record within the span of two months while touring through the U.S. last summer.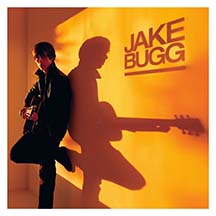 His original plan was to record with songwriters in Nashville, but they presented songs to him that were already written. This wasn't something he wanted, as he was hoping to actually sit down with them and jam to see what happened.
Soon after, he would hook up with well known record producer and former co-president of Columbia Records, Rick Rubin, who is known to have helped popularize hip hop by working with the Beastie Boys, Run-D.M.C., and Public Enemy. Rubin's experience has also helped Aerosmith, Linkin Park, Adele, and Lana Del Rey.
Jake Bugg recorded most of his album at Rubin's studio in Malibu, Calif. The new album is titled after the producer's name of his studio also called "Shangri La."
"What Doesn't Kill You" was the first single released. Although it's just over two minutes long, it definitely serves as a fast paced jolt to the otherwise mellow album. When first released it caused some controversy among Arctic Monkeys fans as they accused of him mimicking lead singer Alex Turner.
The next single released, "Slumville Sunrise," seems like something that didn't make the cut on his first album, but nonetheless is genuinely catchy. The music video is a must see because of how purposely tacky it is, and can be described in only one way. It's as if The Beatles ran over The Monkees and then had too many drinks with Benny Hill.
Recently released love ballad "A Song About Love" is definitely the high point on the album. Another standout is opening track "There's a Best and We All Feed it" which could be mistaken for a lost folk track from the '60s.
The last half of the album holds up very nicely. Jake Bugg is likely to put another album out by the end of 2014. So if you haven't "caught the bugg" as his devoted fans say, then try it now.