The Book Report: "Juliet," by Anne Fortier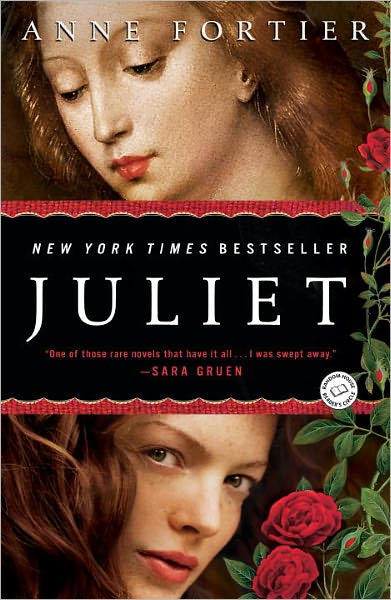 Anne Fortier's "Juliet" is a mix of genres that kept me interested until the end.
This isn't your classic love story. There isn't any pining, over-emotional love that people would normally assume comes standard with anything related to Romeo and Juliet. What many people who have not read the story don't understand is that even the original story wasn't completely "lovey-dovey." Even Shakespeare's version has six deaths in three days.
This novel is true to the original message – that infatuation, life and death all appear hand in hand (especially in the 1300s). Fortier' Juliet is actually Guiletta Tolomei, the original, real-life "Juliet". Romeo is really Romeo Mariscotti, and the real-life history starts and ends with death.
Fortier's story bounces between the real life modern Gulietta carrying on her mothers research in Italy and the first Gulietta, living out a much starker reality than Shakespeare portrayed. While modern Guiletta's life is in danger due to her quest to end the "curse on both your houses," modern Romeo is hiding his identity behind a police officer out to deport Gulietta.
The bouncing back and forth between the two Guilettas is not confusing and the transition is smooth. Everything that seems unclear is explained in the older flashbacks. There are no loose ends, and the older parts of the novel are just as engaging, even more so, than the modern dangers.
What I loved about this book was that it took the history of the actual story, the beauty of Siena and Shakespeare's famous love story to create something new that explained all sides of the story. Fortier gives readers a journey that is hard to pull out of, even if the reader was just whisked away from modern times to 1342.
5/5