Album Review: NOFX – "Self Entitled"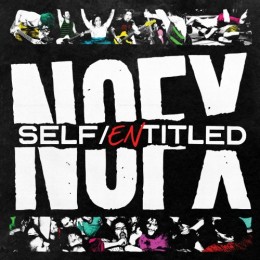 NOFX's newest album "Self Entitled" doesn't live up to its name. But that's actually a good thing in this case. The ska-punk group doesn't bother massaging any egos or skewing into political correctness with its lyrics and song premises, as one would come to expect from the group over the years.
Starting off the album with the track "72 Hookers" definitely sets the tone, and shows that the band isn't taking prisoners in its quasi-political punk rants. The song starts the album fast and makes it apparent the band hasn't lost any of its anger. All in all, it brings everything one would come to expect from a NOFX album to the table.
The song "Cell Out," in the latter half of the album, doesn't even spare the band itself from its self-same vitriol. Here, the band members turn the pen on themselves, presumably, telling the story of an early '90s punk singer who now drives a Volvo and has trouble at a bar.
At no point does "Self Entitled take a break from the energetic pace set from the first song, "72 Hookers," keeping it up all the way to the final track "Xmas has been X'ed," wherein the band takes aim at one of its favorite targets: Christianity. Like the rest of the album, it's a high-paced satire of something most of the public would take seriously but is here easily transitioned into a multi-versed joke, especially when the "conversion" verse comes about.
As a whole, the album does well to show that the band still has many good years ahead of it and can still put out a solid album. The fast pace and high energy makes the listener forget that these ska-punk veterans are all in their mid-forties.