Safe Spaces allies provide safe, support for LGBTQI community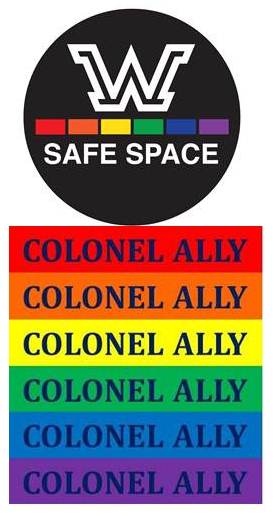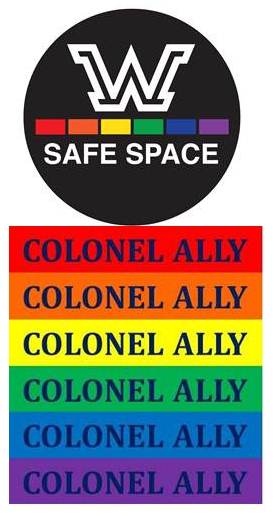 Since the start of the semester, rainbow-colored signs reading "Safe Space: Colonel Ally" have appeared on the offices of various faculty and staff. This sign is to let the campus know that those faculty and staff have gone through Safe Space training, becoming allies to the lesbian, gay, bisexual, transgender, questioning and inter-sex community on campus.
The Safe Spaces initiative is a national program that fosters a safe and supportive environment for LGBTQI students. Faculty, staff and students that choose to become allies go through a three to four hour training that entails vocabulary and specifics of the history of the LGBTQI community.
Director of Residence Life Liz Swantek, assistant professor of English and Gay-Straight Alliance advisor Dr. Helen Davis and associate director of diversity initiatives Erica Acosta are facilitators for the program on campus.
The facilitators work together but Swantek is responsible for the training of staff, Davis is responsible for the training of faculty and Acosta is responsible for the training of students. Swantek says that although the program is self-selective for students, student leaders should be aware of it.
"We want students that want to be allies to participate in the program but student leaders should be aware of who the allies on campus are so in case they're not comfortable speaking with students about it, at least they know who to refer the student to," Swantek said.
Although there has not been a student group trained yet, Swantek says five to six interested students met with a commission from Penn State last spring. Buttons, mini-posters and stickers are issued to those who went through the training through the university and are allies.
The Gay-Straight Alliance is currently planning a coming-out/reveal event that will happen the week of Feb. 21 during club hours. The day will include an informational table with flyers and some treats. There will also be a sign-up sheet for students interested in the Safe Spaces program.
"It's a reveal kind of a celebration to kick-off of the Safe Spaces program, to show the community that it's available," Davis said. "During the event we will have big pictures of the logo so people can see and we will also have flyers with information on the program that will also feature the logo."
Davis says the point of having an event that incorporates the Safe Spaces logo is so students can find out about it and have an understanding of what the log means when they see it on campus.
"We want to be proactive in supporting our students and making sure that they know they're supported and that they know who their safe resources are," Davis said.
Swantek says there is a website and brochures being developed for the program. For more information about the program, email [email protected].