Big things happening to small campus business club and its members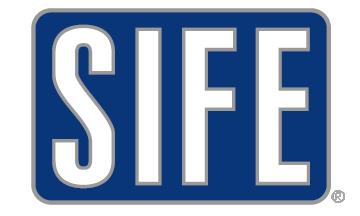 Like her fellow business majors, Olivia Waszkiewicz is learning leadership skills that prepare her for life outside of college.
But through her work as vice president of the Wilkes chapter of Students in Free Enterprise and their connection with the Wal-Mart Corp., she was able to literally take these skills outside of Wilkes by  interning at Sam's Club headquarters in Arkansas last summer.
Waszkiewicz, a junior business administration major, says her work with SIFE helped prepare her for the internship as it taught her hands-on experience in running her own projects.
"You have the opportunity in SIFE to create projects," she says.  "With it being a community service-based club through the power of business, we have the opportunity to start our own projects and really take ownership of something."
Waszkiewicz says SIFE helped her learn how to run her own business project and lead a group. Her responsibilities were working with buyers for the food categories. Her work involved working with Home Meal Solutions and the Sam Club's Café buyers and meeting with the buyers on a daily basis. A big part of the internship was working hands-on with suppliers.
"We got to look at the sales for (the food) at all the Sam's Clubs across the nation and monitor the products," Waszkiewicz says.
Recently, SIFE was awarded a $250 Campbell's Let's Can Hunger grant with the aim of raising 5,000 pounds of food, to educate the community on hunger and provide lasting hunger relief to a certain group in the area. This year SIFE is focusing the education on children in the Wyoming area school district and lasting hunger relief on working with homeless women at Ruth's Place. If they succeed they additional funding. (For more info: http://www.letscanhunger.com)
Connor says the grants are important to SIFE as they have received limited funding from Student Government, donations and fundraising.
"The grants really enable us to execute projects that will have a larger impact in the community," Connor says. "They really help us make a difference in our community and for some local businesses and individuals."