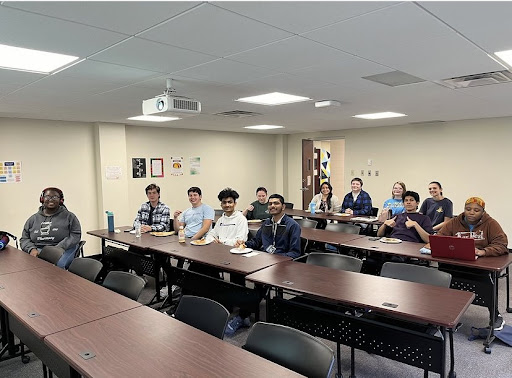 At Wilkes, there are so many opportunities for students to try something new, from community service with the Bonner Leaders to trips with Wilkes Adventure Education (WAE). There is also a program for students who solely want to focus on academics, without worrying about meeting requirements or extra projects.
The Barre Scholars program was introduced in the fall of 2021 as a way for students to access benefits of the Honors Program, like waived course overload fees, honors courses and special access to research and work study opportunities, without the requirements of the Honors Program. Sydney Farmer, a junior nursing major, was one of the first students to enter the Barre Scholars program.
"The Barre Scholars program was mentioned to me prior to entering my freshman year of college. I was excited to be a part of a program that provided opportunities, such as bringing in speakers for students," said Farmer.
If students qualify, they are contacted before entry their first semester and it is a simple "yes or no". There is no outside application or interview required.
Barre Scholars receive one email a month, full of opportunities for excellence. These opportunities usually include internship opportunities, research presentations and special "Pizza Plus" events, where students can enjoy pizza and learn about different opportunities, like Study Abroad. In September, current Barre students gave a research presentation to discuss what they have been able to accomplish on campus. Farmer was one of the presenters.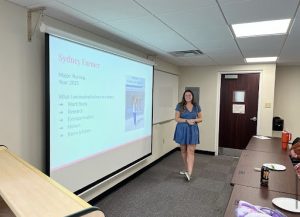 "For me, I was able to discuss research, work study opportunities, and some of the clubs I'm involved in," said Farmer.
During her presentation, she focused on her work study job in the weight room in Marts and her research project with Dr. Angela Jones, which aims to find a correlation between clinical judgment and being a camp nurse. Jones is an assistant professor of nursing.
As for requirements, students are only required to maintain a certain GPA, which raises after each year. By their senior year, Barre Scholars must have a 3.6 GPA.
"I do not believe it's too difficult to maintain," said Farmer.
Should scholars slip below the GPA requirement, they receive an email at the end of that semester and have a grace period to bring it up before being removed from the program.
This spring marks the first time Barre Scholars will be graduating. To keep up with information about the Barre Scholars program, you can follow @wilkeshonors on Instagram.