Professor joins editorial board of international journal
Zbigniew J. Witczak, Ph.D. of Wilkes University's Nesbitt School of Pharmacy has been selected to join the editorial board of the international journal Antibiotics based in Basel, Switzerland. The open-access, peer-reviewed journal publishes papers monthly through MDPI. These papers focus on new discoveries in antibiotic research.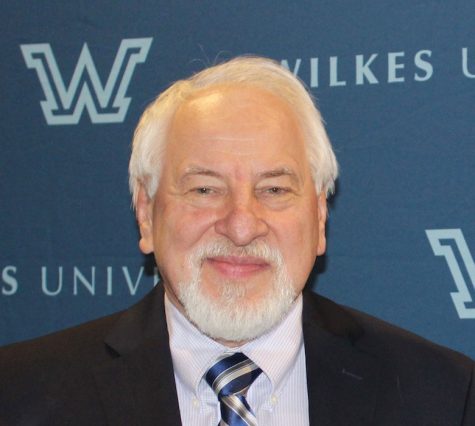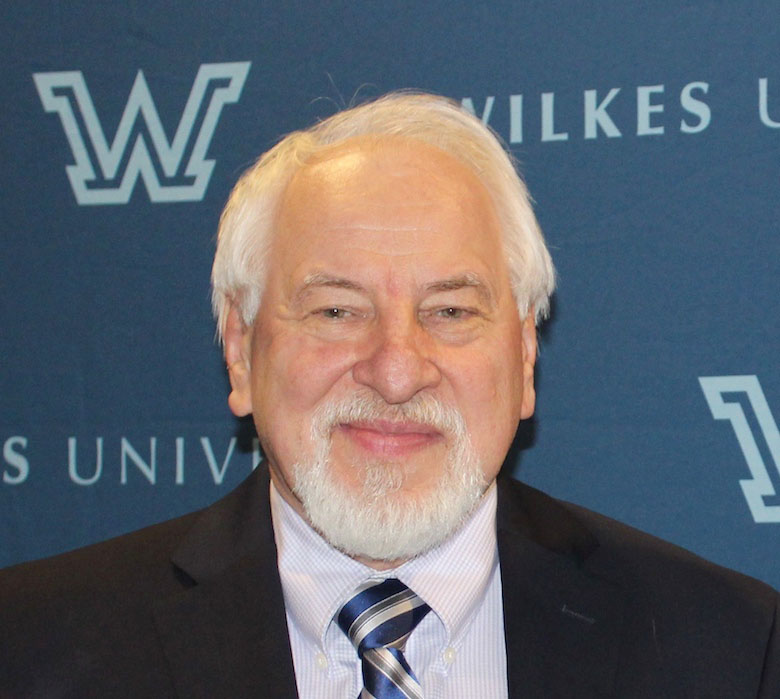 Witczak will be serving as a guest editor for the upcoming special issue of Antibiotics in which he will be requesting contributions from other well-known scientists. He explains his position, "My responsibility will be reviewing the specific type of paper. And validating the paper. You have to selectively try to decide 'oh this is true and this is not true'."
This will not be his first position as editor. Witczak serves on the editorial boards of other scientific journals including Current Organic Synthesis, Mini Reviews in Organic Synthesis, Current Medicinal Chemistry and the Journal of Carbohydrate Chemistry.
Although he has many positions as an editor, Witczak has also written nearly 100 papers and published six books. Witczak is currently working on a review paper for the upcoming special issue of Antibiotics. The working title of his paper is "The functional modification of streptamine unit to combat aminoglycoside antibiotics resistance." As a carbohydrate chemist, one of the oldest classes of antibiotics, antibiotic resistance and its subfields are of particular interest to Witczak.
"How to combat resistance is a very, very important issue not only to pharmacy students but also the doctors who are dealing with patients who have bacterial infections. There is a growing problem of resistance because we cannot simply treat a bacterial infection through normal antibiotic therapy. The antibiotics will not be effective."
While his focus is in pharmacy, Witczak also understands that resistance to antibiotics and the use of antibiotics is not only related to pharmacy.
Antibiotics that are expelled into the environment pose a large problem according to Witczak.  The neutralization of these chemicals is complex and requires the collaboration of different fields. For many people to understand the issues of antibiotic resistance and antibiotic wastes, people need to have access to more information. 
MDPI's mission is to foster open scientific exchange in all forms, across all disciplines, which is a mission Witczak is fully behind. Plus, the online publishing of Antibiotics allows the public to find the information they need on their own time.
"The journal is online, so if the patients or doctors or pharmacists want to find out something they can search online and bingo, you will have some kind of response. So, they will learn," said Witczak.
He believes that the public should be able to access this information so they can learn more about the antibiotics they are using and the research within the field or else they will stay on the "dark side" of knowledge.
While many daunting questions  loom over the field of antibiotic research, Witczak says "there's still hope." He says, "It is fascinating because we don't know so many things. There are plenty of dark sides of this, and one day when someone solves this problem it will be very, very beneficial."
In recent years, Witczak has been acknowledged at Wilkes University. In the fall of 2018, he was recognized with the Wilkes University President's Award for Excellence in Scholarship. In May of 2018, he was selected by students as Teacher of the Year in the Nesbitt School of Pharmacy. He also received the 2018 University Teacher Recognition and Effectiveness Committee Award for Scholarship.
Witczak has had a distinguished career outside of Wilkes, serving as both a U.S. representative and president of the International Carbohydrate Organization from 2016 to 2018. He also served as chair of the selection committee for the National American Chemical Society's Earnest Guenther Award in Chemistry of Natural products in 2019.
From 2005 to 2018 he served on the National Science Foundation's Chemistry Panel Review and in 2015 the Kosciuszko Foundation recognized him as a distinguished fellow of its Collegium of Eminent Scientists.