International Engagement welcomes largest student group to date
On Feb. 1, campus welcomed the newest group of students in the IFARHU program. The group consists of 40 students from all eight of the Panamanian provinces. It is the fourth, and largest, IFARHU group to arrive at Wilkes.
The Office of International Engagement has four program partnerships with Panama: IFARHU (Institute for Training and Development of Human Resources), MEDUCA (Ministerio de Educacion), MIRE (Ministerio de Relaciones Exteriores) and UTP (Universidad Technológica de Panamá).
While the latter three programs function essentially as a study abroad for Panamanian students in specific schools, IFARHU is a five-year program that allows high-achieving Panamanian students to study at Wilkes. Wilkes is the only university in the United States that offers a five-year program.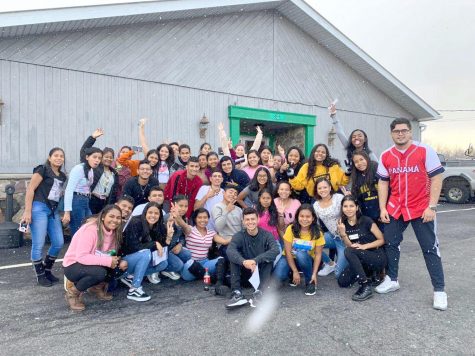 For the first year, students participate in the Intensive English Program and the University Preparatory Program. Following this first year, students are able to pursue any four-year bachelor's degree program of their choosing.
"I believe that each student has a story to tell. All 40 students worked hard to be here at Wilkes and they are very intelligent. Their hard work and sacrifice gave them the opportunity to be here," said Juan Romero, international engagement student aide and junior secondary education major in Spanish with a minor in English.
Panama is listed by the Inter-American Development Bank as the second strongest economy in Central America just after the Dominican Republic. However, it is also listed as the second-worst country regarding the distribution of wealth.
"It is a country with an incredible gap in terms of equity opportunities for its population. So its government has identified that and is trying to combat that through education," said Rosi Ponce, executive director of International Engagement.
The IFARHU program takes students with the highest grade point averages in Panama for education in the United States, with the hope to take what they learn back to Panama and revitalize its economy.
"The new administration really wanted to emphasize their commitment to education and the youth of Panama which explains the larger number of students this year," said Leslie Lopez, International Engagement student aide and junior education major.
"The new administration also believes that your background should not limit your potential if you work hard towards your goals. Thus they have high expectations for all students and believe that when they return to Panama they will be agents of change in their families, communities and country," she continued.
Two students in the IFARHU 4 group, Lux Gonzalez and Andrea Arauz, are excited to be at Wilkes and expressed how beautiful they thought the campus was.
Arauz is from the Panamá Province. She joined the IFARHU program after receiving a letter due to being the highest-graded student at her high school. She hopes to pursue a career in biology and medicine.
"I want to make investigations into humanity because Panama is poor in medical practice. When I return to Panama, I would like to study medicine. I think I'm going to do both of those because I want to create my dream of becoming a doctor. I want to make it different. I want to improve things," said Arauz.
"In Panama, we don't investigate a lot. You just prepare from your major, but you don't do anything to change what you're going to work for," said Arauz.
Gonzalez is from the Chiriquí Province. While he was not the top student in his class, he represented his country in mixed martial arts, winning four gold medals and another in Brazilian jiu-jitsu. He hopes to pursue a career in medical engineering and to also be a teacher. While in Panama he used to work as a technician.
"Everything can improve. But there has to be someone to change that. We are here to learn how to change things in our country," said Gonzalez.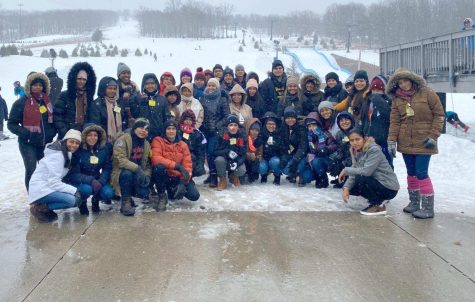 While they acknowledge many things can be improved in Panama, they both stressed their love for their culture. They excitedly discussed their love of food, celebrations and sports.
"We are a very happy people. We love life and we want to make the most of it every day," said Gonzalez.
"We're a small office but we really try our best. They're not just here to better their country, but their families as well. A lot of it is just the mental and emotional support of them being thousands of miles from home without family," said Madison Becker, International Engagement Program Coordinator.
"But we love the work that we do with the students. It's really cool to see them come here day one with no English, and then sophomore year they're dean's list. It's really cool to watch their progress and see them succeed. It's touching," she continued.
The International Engagement relies on the support of its 10 student aides to assist in the office: Abdul Almeky, Juan Astegiano, Anna Culver, Angelina Davis, Madelynn Davis, Rawan Elshamsy, Olivia King, Allen Kokilananda, Leslie Lopez, Juan Romero and Samantha Verespy.
Editor's note: Madelynn Davis, Anna Culver and Samantha Verespy are members of The Beacon staff.