It's On Us chapter recently awarded $30,000 grant
The university's "It's On Us" program has made a strong impression on campus since the 2018-2019 school year when the chapter was formally established on campus.
The efforts of the chapter can be seen after the Commonwealth of Pennsylvania awarded Wilkes University $30,000 towards the "It's On Us" organization, an initiative dedicated to raising awareness about sexual assault and intimate partner violence.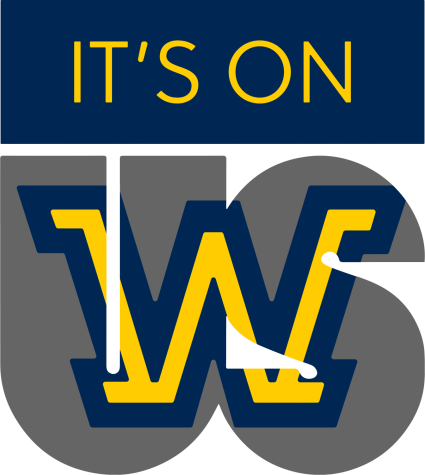 This is the third time that Pennsylvania has awarded Wilkes with the "It's On Us PA" grant.
According to the Pennsylvania Department of Education, the statewide "It's On Us PA" campaign "invites everyone to play a role in ending sexual assault."
The program "brings together college and university presidents, superintendents, administrators, teachers, students, families and community members to reframe the conversation around sexual violence and pledge to be part of the solution."
Including Wilkes, a total of 38 institutions around Pennsylvania were awarded the grant, with fellow local colleges Marywood University and Keystone College also being named recipients.
Wilkes University interim President Paul Adams expressed his satisfaction at the news.
"Creating a safe, welcoming environment for all of our students is our highest priority," Adams said, in a press release. "We want to thank Gov. Tom Wolf, Sen. John Yudichak, and Rep. Eddie Day Pashinski for their continued support of Wilkes students, especially when it comes to combating sexual assault."
In his announcement, Gov. Wolf stated, "Every student, teacher, administrator and visitor to our campuses deserves a safe environment free from harassment."
This is the fourth year that Wolf's administration will be working along with schools and communities to build programs. Since 2016, a total of almost $4 million has been awarded to these institutions.
"We must never tolerate this behavior on our campuses or a culture that allows it," Wolf said.
"Governor Wolf's 'It's on Us' initiative has helped colleges like Wilkes University implement programs aimed at preventing sexual assaults from occurring on campus, as well as raise awareness on how to report assaults if they occur," said Independent Senator John Yudichak of Carbon and Luzerne Counties. "The funding received today will help Wilkes University with their efforts to ensure that students have every resource available to make them feel safer on campus."
Lindsay Becker, junior criminology major and president of Wilkes' "It's On Us" chapter described her eagerness to work with the grant this year.
"I made it my mission to make Wilkes University to safe for those who have gone through sexual assault and to actively fight against the threat that is college sexual assault."
She also added, "It's amazing that we received the grant. It allows us to help educate on the issue of sexual assault and bystander education. Having the money will allow us to put the necessary resources to help students and the campus culture."
"It's On Us" will be working alongside Wilkes University Title XI program and its coordinator, Samantha Hart, who has already recognized the efforts of the movement.
"We are honored to be a grant recipient, which will allow us to continue to provide the best education and response to sexual violence," Hart said.
The funding will be used to educate and train both students and faculty/staff on identifying, responding to, and reporting any form of sexual violence on campus.
Additionally, the grant will help to support a month-long awareness campaign in April, which is Sexual Assault Awareness Month. During that time, "It's On Us" plans to continue its Red Flag Campaign, a movement that teaches the importance and strategies regarding bystander intervention towards sexual assault, dating violence, and stalking on campus.
The Red Flag Campaign also encourages friends and other campus community members to speak up when they notice any possible warning signs, also known as "red flags," of intimate partner violence.