Profile of a Professor: Dr. Frances Turner, marketing
Dr. Frances Turner, has joined the Wilkes University faculty team as an assistant professor in marketing in the Sidhu School of Business.
This semester, Turner will teach sales management and the market research and analysis courses.
As a new faculty member, Turner teaches a limited number of classes, so she spends the rest of her day assisting Wilkes in its effort to earn an AACSB accreditation for its business school.
Originally from Memphis, Tennessee, she left her hometown to attend Harvard in Massachusetts and earned an undergraduate degree in social studies.
"I wanted to focus on the whole idea that if people have to work for a living," Turner explained. "The workplace should be helping to enable, empower, and transform people into their best selves. They should be embracing the human being and making the working environment such that human beings grow."
After graduating, Turner discovered her love of collegiate teaching after spending some time teaching business in Silicon Valley and working for HBO in New York City.
She eventually earned her Master of Business Administration from the University of Chicago, and later, her Doctor of Business Administration from the Grenoble de Ecole de Management in France.
Turner fell in love with Wilkes University after the first time she visited during her interview process.
"I was so impressed when I came to interview at the end of March," Turner explained. "The student who gave me the tour of the campus was so energetic and she so loved the school. She was telling me how she became enamored with the school. Then it just hit me. When she gave me the tour…and I was interviewing with professors, it was like—wow."
Despite this year being her first working at Wilkes University, Turner has already been leaving a strong impact on her students.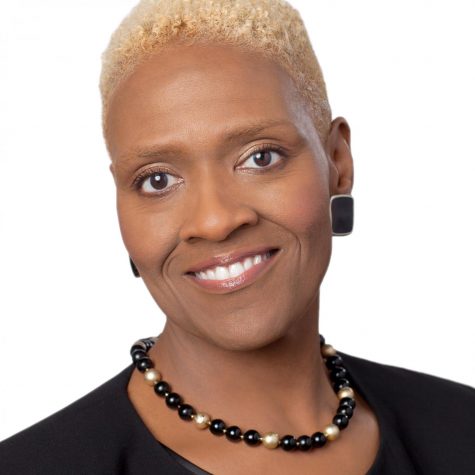 She has her own unique philosophy of how one should teach a class.
Turner believes that every single student of hers is unique and has taken on the responsibility of making her teaching environment and strategies be as unique as possible for each student.
"I'm not interested in students memorizing stuff," she said. "I rather students learn to think about concepts that we are going over in class and actually apply it to situations in their lives."
In San Francisco she had a student who did not come to class often, was not attired properly and was under suspicion of consuming drugs.
All of this led Turner to intervene and explain to the student that he desperately needed to improve his lifestyle before it was too late. The student managed to graduate, and the two did not see each other until years later. They reunited one day, and Turner noticed his professional attire and how he was working with other businessmen.
"You were the biggest influence on me while I was in school," she recalled what the student had said. "You inspired me to do better."
Outside of her professional field, Turner has discovered a special niche for crafting. She loves to handmake her own earrings and enjoys painting and drawing. She also has a passion for baking; her favorite homemade treats include German chocolate cookies, coconut cookies and oatmeal cookies.
As all of Wilkes University's faculty, staff and students begin the new school year, Turner has an important piece of advice for students.
"Do as much as you can," she said. "Take full advantage of being in college. These four years… you will never have anything like this in your life, with being exposed to all of the activities, courses, and resources in one place like this.
"It is your time to shine, to make mistakes, and to enjoy."