First-year students discuss choosing Wilkes University
The 2019-2020 school year marks the 87th academic year at Wilkes University, and with it comes the brand new class of first-year students. The Class of 2023 and Class of 2025 have roughly 570 new students that come from 20 states, and 12 countries.
The number of students at Wilkes University now totals roughly 4,600 students. This year, the first-year students have 52 honor students and 18 students as a part of Wilkes EDGE, a program focused on helping first-year students make the transition to college life.
A vast amount of new students from a variety of new places and backgrounds means that there are more people on campus for other students to get to know.
Brooklyn Pedana is a first-year student who is undeclared. She found herself attending Wilkes thanks to the lacrosse team. Pedana is just one of many athletes on campus. Jason Burklow and Trevor Duboff are both first-year wrestlers, and are a financial investments and business majors respectfully.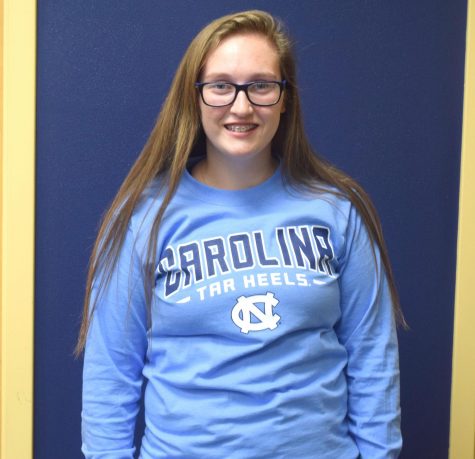 Burklow said, "I chose to come to Wilkes because I am studying financial investments here, and I am wrestling here, so I knew wrestling would be a big part of where I would end up."
"I kinda fell in love with the campus, all the people here, definitely with the wrestling team and facility. It has been a lot of fun and I have met a lot of new people. Everyone seems closely knit together, and I think people are having fun, and I enjoy it here."
DuBoff said, "I chose to come to Wilkes because of the wrestling program, since I have gotten to Wilkes I have had a lot of fun at the welcome event where they threw out the stickers and shirts. I met a lot of people there."
"I have been having the best time of life since I have been here. It is already pretty tough waking up at like six to go on runs, practices and lifts everyday. But it is going to pay off at the end of the day."
"The first semester so far has been fun and I am glad I choose to spend my time here. I am looking forward to making new friends and figuring out what my major will be," said Pedana.
Brady Mitchell is a first-year business management major from Maine whose baseball coach recommended Wilkes to him.
Mitchell said, "It is a college town which is really neat, and it is big enough to where it is a good size campus but small enough where it does not take 30 minutes to get to places. It is great and easy to meet people, everyone is super friendly and easy to approach. I am looking forward to trying to walk on the baseball team."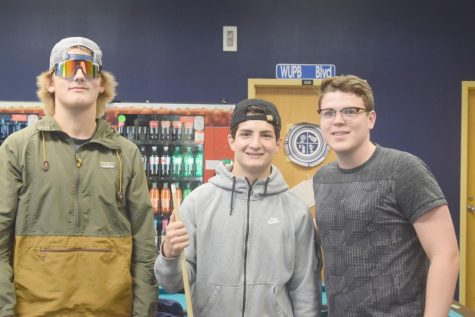 Burklow was one of many students to attend the wrestling match Monday in the Marts Gym. The match was between Yianni Diakomihalis and Zain Retherford to see who would make the spot on the Olympic team. It was a unique experience that first-year students got the chance to watch.
"That was really cool, I have been to a lot of college matches, but to see that in the Wilkes gym was incredible. I know a lot of people came out for that and it sold out within an hour," Burklow said.
More than 200 new students are athletes, bringing the total number of student-athletes to 550 on campus. Mitchell, DuBoff, Burklow and Pedana are just some of the athletes that make up the new first-year students.
There are more than just athletes on campus. The new first-year students also consist of students who are local residents and commuters.
Ashley Slack, first-year communication studies major, said, "Wilkes is relatively close to my house and I love the communications program. Out of all the schools I was looking at I feel like Wilkes had the best programs for that major."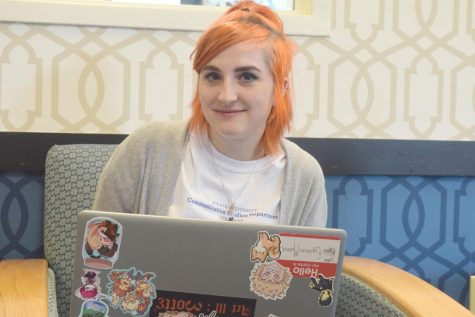 "So far I have really enjoyed the grilled cheese from Grillworks, and all of the students and professors have been very kind and welcoming."
Ian Bartlow, a first-year computer science major, said, "My choice to come to Wilkes was mainly based on the benefits I would receive, combined with the close location to home. My experience on campus has been very good thus far, learning where things are was not too much of a challenge and everyone has been helpful and nice."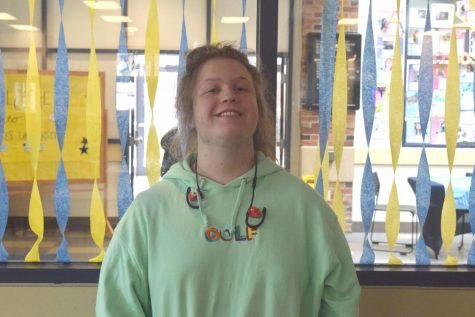 "I picked Wilkes because it was close to home, and now you appreciate how beautiful the campus is. It has been hectic but fun. My bio class has definitely been tough," said Deanna Wadzin, first-year nursing major.