Diversity Office, SHINE to host African-American read-in
Campus Diversity Initiatives is presenting an African American read-in for Black History Month.
The event will take place from 4:15 to 6 p.m. on Thursday, Feb. 21.
The annual event will be in collaboration with the SHINE after-school program. The program, which launched in 2015, offers four days of week of after-school curriculum for students.
The National African American Read-in is the nation's oldest event dedicated to diversity in literature, according to Wilkes. The even was established in 1990 by the Black Caucus of the National Council of Teachers of English.
The Wilkes students will read the book "We Could Be Brothers" by Derrick Barnes. The novel tells a story of two African-American boys becoming friends during after school suspension.
The event has been taking place at Wilkes University for the past three years, with different sets of students. This is the first year collaborating with the SHINE after-school program.
Erica Acosta, the associate director of the diversity at Wilkes, spoke about the creation of the program, as well as how the department alters it based on audience.
"Depending on what community I'm collaborating with, I tailor the books to it," she explained. "For example, I did a youth group program out in Sherman Hills for their after school program and we gave little toddler books."
The office is still looking for volunteers for the event, according to Acosta.
"You do not to be black or African American to help us read the book," she explained. "It is in celebration of the authors and whatever book we decide to read to the students."
Acosta feels the event helps to highlight a history that is not usually taught in the classroom.
"Since we do not get to highlight a lot of the narratives from black, latino, asian and native american authors that are out there, I think this gives us the focus to hone in on that and celebrate authors and their stories."
Deanna Drako, assistant director of the middle school programs at SHINE, discussed the importance of children reading books by African-American authors.
"I think it's important for students to learn about all different cultures and we definitely try to do that at SHINE," she said. "We learn about African culture, Egyptian culture, Mexican culture, so I think this ties in nicely."
"Also it is important to celebrate Black History month and let them know that someone is similar to them can become an author because that's what this is about," she continued. "I think it is important to let them know you can be anything you want to be."
Dannah Lassiter decided to participate because of the lack of events surrounding Black History Month in Wilkes-Barre.
"I think it is a great opportunity to get the word out there and build on African American heritage," she said. "It is good to know your roots. I feel like African-American history has been overlooked in certain regards."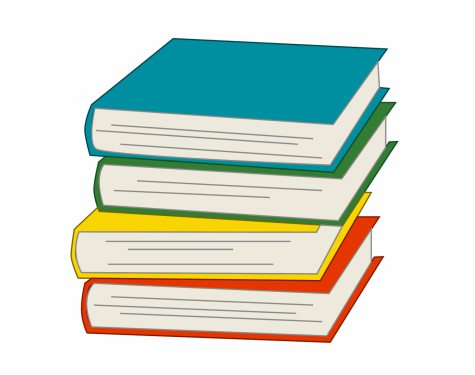 Lassiter is in the Creative Writing graduate program at Wilkes, and is currently writing a story based on her grandmother, who is African-American, and her life.
"There is so much research I had to do in terms of black history and civil rights, I felt like I was cheated growing up because I didn't learn everything I did within my own research now. I feel like it's important to let people know their history, help them celebrate it, and let them know they made it."
Those interested in the program should contact Erica Acosta via email at [email protected]