Norman Mailer Center partnership announced
Wilkes University announced a partnership with the Norman Mailer Center to bring writers workshops to campus. The campus also plans to bring more of Mailer's belongings to the Mailer Room in the E.S Farley Library.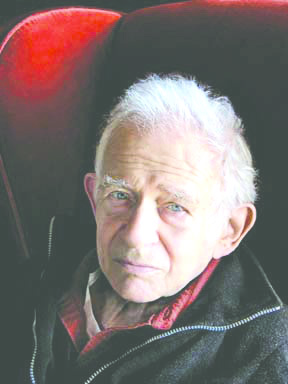 The university's creative writing program, the Maslow Family Graduate Program in Creative Writing, is bringing the Norman Mailer Writers Colony to campus. Wilkes will serve as the program's new permanent home.
The colony includes workshops taught by nationally recognized authors from throughout the country. The program was started by director and author Lawrence Schiller in 2008. The colony was previously held at Mailer's former home in Provincetown, Mass. Along with the colony, the Norman Mailer Center also offers grants, awards, and fellowships to creative writers, however, Wilkes will only be bringing the colony to campus.
The workshops will be a week long and will feature lectures on different literary genres such as fiction, poetry, nonfiction, publishing, playwriting, and screenwriting. The program will take place two to three weeks each summer, with ten to twelve classes being offered.
The program has previously had a number of Wilkes faculty teaching at the colony, including J. Michael Lennon, an Emeritus English professor and former vice president at Wilkes and the writer of the official Norman Mailer biography, A Double Life. Bonnie Culver, the co-founder of the university's creative writing program, also previously taught at the colony.
Anyone over the age of 18, including undergraduate students, can join the workshop. According to Bonnie Culver, the classes will be offered at half the price of typical summer residencies at $575. The program also plans to discount the class price for students if there are empty seats, as well as scholarships for room and board.
"The benefit for Wilkes is that we can take some of the empty seats and fill them with our own graduate students," said Culver.
Three workshop faculty members have already been announced, memoirist Beverly Donofrio, best selling author Jacquelyn Mitchard, as well as NPR's Fresh Air book critic Maureen Corrigan. Corrigan will be teaching a class on how to review a book. More faculty members will be announced soon.
Senior english major Elyse Guziewicz spoke excitedly about the colony.
"I think it's the next step towards legitimizing our MFA program," she said. "Right now, we only have a low residency program, which is great for certain kinds of people just looking to expand their skills, but if you're looking to teach, usually you'd go to a high residency program."
The program is named after the late award-winning author Norman Mailer. A Pulitzer Prize winner, Mailer was one of the founding board members of the creative writing program advisory board. Since his death in 2007, the university has continued to honor him in a number of ways, including the Norris Church Mailer scholarship, which is dedicated in honor of his late wife.
The Norman Mailer room in the library will also be updated in the next coming months.
"Norman had a study in the attic of his Provincetown home which had five to six thousand pieces in the library, including books for research and drafts for a planned trilogy," explained Culver. "He wrote everything by hand, and he edited by hand, so you can imagine all of the drafts contain his marginalia."
The university now plans to display the library's collection. The collection will be housed in the Norman Mailer room, which already features some of his memorabilia including first editions, awards and even his old dining room table. The final phases of negotiation are currently taking place.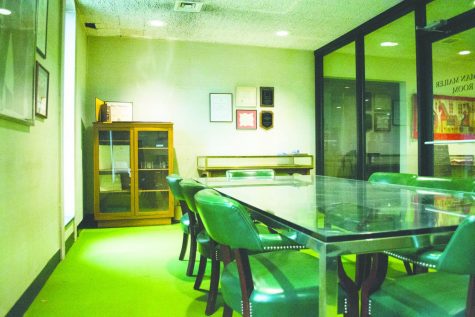 "The Harry Ransom center in the University of Austin purchased the bulk of Mr. Mailer's paperwork almost a decade ago before he passed," said Culver. "Wilkes will just be getting a small portion of the last work that he did."
"The interest in that is that the scholars studying him will be able to see how he wrote each draft, what he changed in each draft, and his notes for why he changed things," continued Culver. "Wilkes will be a place for people to come and look at that material. It's important for libraries to have that kind of archive."
J. Michael Lennon, who wrote an official biography of Mailer in 2013, was excited about the upcoming room.
"The room really gives you a full sense of his career as a writer for 50 years," he said. "It really constitutes the insides of his mind over his life."
The inclusion of Norman Mailer has been criticized by students on campus for the lack of acknowledgment of his past domestic abuse. Mailer allegedly stabbed his then-wife Adele Morales at a party in 1960. He was indicted by a grand jury of felony assault, and recieved a sentence of probation after pleading guilty.
Students on campus have been confused by the absence of recognition of this event.
"I think that's something we need to be aware of at the very least," said Guziewicz. "It really opens up a discussion of art versus the artist."
The program does not plan on bringing attention to the issue.
"There is already a biography out there that does that, so we most likely will not acknowledge it in the room. Certainly if there are any personal notes in that collection, we will include that," said Culver.
The Maslow Family Graduate Program in Creative Writing was founded in 2005. The program grants a M.A and M.F.A in several different writing genres, including fiction, creative nonfiction, poetry, playwriting, screenwriting, documentary films and publishing.