Profile of a new professor: Dr. Ty Frederickson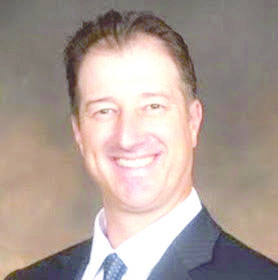 Dr. Ty Frederickson is a recent addition to the doctor of education program in the Wilkes University School of Education. He is an assistant professor and has more than 15 years of teaching in Kansas, Oman, and Thailand.
Frederickson received a bachelor's degree in English from Emporia State University, a master's in English literature from Wichita State University and finished with a doctorate in education at Wilkes.
"I believe in Wilkes' vision. I believe in what they stand for. They have a vision to 'transform the world.' This has been my motto throughout the world as it was at Wilkes. This stands for my life both professionally and personally," Frederickson explained.
These morals stuck with Frederickson as he began a new journey in Musk, Oman, to teach an extremely diverse group of students.
When asked how challenging the emersion in a new culture was, Frederickson said, "I must say with all honesty that the diversity had no effect on how I was welcomed. The entire community was welcoming in every aspect. The diversity was astounding. Out of 20 students, 18 were from different nationalities."
One notable theme was the way he described the environment and the students, which brought to mind a thriving, positive community yearning to learn.
Why Oman?
Wilkes has a strong relationship with this specific school, and Frederickson is a part of the international baccalaureate program. This is the program he taught through for fifteen years in Kansas until expanding across seas. Such programs then led him to Bangladesh.
This is something that Fredrickson takes a lot of pride in, he said, something that came with a lot of time and work. He created "The Bangladesh Initiative."
The initial pull to this country, smushed between India and Myanmar, came from the work problem, for mostly adult males, he said.
The issue was in the actual understanding of what the workers were getting themselves into. Their education had not provided them with the tools to read the contracts, let alone write their own names down. Frederickson said he realized this, and took the next step of finding the source.
Frederickson explained it costs $12 a year for a child to attend school in Bangladesh. That can be up to 20 percent of the family income, he said. One percent of all adult men could read or write their own names. Frederickson felt it was evident that the educational system needed work.
Here are only some of the things Frederickson said he has done for the situation with the help of others: provide ongoing tuition for 50 children per year; provide school materials to 1,700 kids; facilitate 50 goats a year to families in the villages of these schools (It was made clear that these were distributed by the village elders and Frederickson only arranged for the financing and transporting); and bring a team of Wilkes' undergraduate engineers to one of these schools and install a solar-powered iPad station to use the available, albeit surprising, 3G network.
This gave them access to an endless array of tools we take for granted on a daily basis. That included knowledge, instruction from teachers, and instructions on how to use the textbooks that were of no use simply for the inability to read them.
When asked, "why Wilkes?" Frederickson said:
"Wilkes walks the walk. Words are one thing and action is another. Clearly Wilkes takes that action, through many different programs and fields. My colleagues and doctoral leaders were of the finest educators I have ever encountered."