Anatomy of an Administrator: Kayla Cauthon on planning student activities, an upcoming wedding
Student Development Activities Assistant Kayla Cauthon is staying busy with hosting events, organizing trips, assisting students – and planning her wedding.
The activities assistant spends her time at Wilkes assisting in planning various events and trips for students as well as helping to oversee clubs and organizations on campus. She completed a graduate program for Student Affairs from Bloomsburg University in December that helped to prepare her for her current position.
"We've been able to bring in more innovative activities and trips this year," Cauthon said. "We are focusing on doing some different things with orientation and just revamping some things. I think, when I came here, I had a really good foundation because of my degree in Student Affairs and I've been able to bring in a few different ideas to help build upon the greatness that was already here."
Cauthon said she got into her line of work based on her love for getting to know students and helping them in getting their voices heard.
"One of the biggest things close to my heart is advocating for students," Cauthon said. "The one thing I really want students to know is that, if they ever need something or they feel that they don't know where to turn, they can easily come to me and I can help them."
Cauthon said planning her wedding is consuming most of her time when she is not on campus. She met her husband-to-be through mutual friends three and a half years ago while in Florida. Her fiancé, a Bloomsburg native, was completing an internship at the time. The wedding is scheduled to take place in six months.
Cauthon said she is unsure of the position she may end up taking in the future, but she does not plan on leaving the college atmosphere.
"Ideally, I would like to be either the dean of students or the vice president of a university, but now that I'm getting married and thinking about family, I don't know where that's going to go," Cauthon said. "I love Student Affairs and working within colleges, though, so I think, no matter what, I am going to be in the college atmosphere either as faculty or in a higher administrative role specifically in Student Affairs."
About the Writer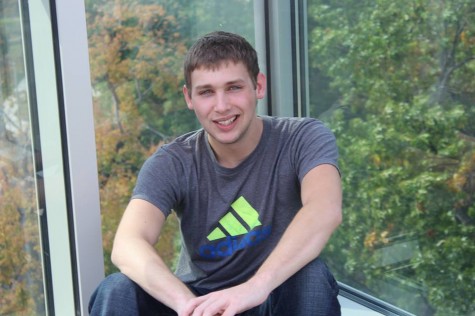 Justin Topa, Life, Arts & Entertainment Editor
Justin Topa, a senior at Wilkes University, currently serves as The Beacon's Life, Arts and Entertainment Co-Editor. He is a student within the Department...