Self care with Sarah: Trick-or-Treat yourself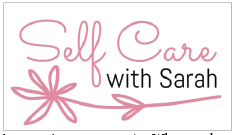 Trick-or-treating is one of the most common activities associated with Halloween. People have the chance to dress up in costumes and eat tons of candy.
Often, however, as people get older, they stop participating in these festivities. Once reality sets in, there is less time for taking a break and having fun, but this does not always have to be the case.
Halloween is not only an excuse to eat a lot of candy and treats, but also to dress up as a character and engage in fun activities since it only happens once a year.
Tips to enjoy the rest of the Halloween and fall seasons:
Dress up for Halloween
Dressing up is an activity in itself since you have to come up with idea, plan the outfit, and maybe even go to a Halloween store to buy different pieces and makeup to make your costume complete. There are several different websites that provide inspiration and you do not have to spend a lot of money buying an entire costume.
Dressing up also allows your to be yourself or become an entirely different person depending on the costume you choose to do.
Get a candy bowl 
If you do not want to go to the Trick-or-Treating on Public Square                                                                                or to the Trunk Or Treat at 7 p.m. in Kingston on Halloween, having a candy bowl in your living area that you can refill with your favorite treats to eat whenever you need a little pick me up.
Go to a pumpkin patch
An alternative to dressing up is going to a local pumpkin patch to pick a pumpkin, drink apple cider, pick up some fresh produce, and take fall photos with friends. Roba Family Farms in Dalton, PA is a pumpkin patch that is not too far from the Wilkes University campus. There is even a corn maze and farm animals there as well.
Carve or paint pumpkins
You can buy pumpkins at a local farm or pumpkin patch as well as Walmart and Aldi's and carve or paint them based on your preference.
You can do this activity on the weekend with friends or family. You can free hand the carving or painting or print out different deigns to use them as a stencil., You can even roast the seeds to make a snack for later.
Have a scary movie marathon
Netflix has an array of scary movies to choose from and several channels do Halloween marathons as well if you are not into watching DVDs.
Go to a Haunted Attraction
There are several hauned attractions that are in the area and also one's that are a lttle bit of a further drive, but worth it if you are into getting scared. Some examples are Reaper's Revenge in Scott's Township, Horror Hall in West Nanticoke and Circle of Screams in Dickson City.
Do a halloween craft
Pinterest offers inspiration for different DIYs for Halloween decor, crafts, and even snacks if you want something to do when you are bored or are hosting guests for a Halloween party. See page 10 for a Halloween treat and page 11 for an idea for a Halloween DIY.