College Cuisine: Cheap, easy eats for busy students
Grilled Chicken Melt
This ooey gooey grilled chicken melt is easy to make and doesn't break the bank.  Try doctoring it with barbecue sauce or ranch once in a while and you'll have a college cuisine staple that you can make often
The Basics:
Prep time: 5 minutes
Cook time: 8 minutes
Cost per serving: about $1.75
Ingredients:
Hearty bread (sourdough works well)
Butter
American cheese
Instructions:
1. Heat a small skillet on medium heat and warm the chicken until heated through. Chop, if desired, and put aside.
2. Heat another small skillet (or clean the other one and use it again) on medium-low heat
3. Butter one side of each slice of bread
4. Place one slice in the pan with two slices of cheese and add the chicken.  You can throw some shredded muenster on top if you'd like, too.
5. Place the other slice of bread on top of the sandwich and flip when the bottom is golden brown.
6. Wait for the other side to brown and cheese to be fully melted. Cut in half and serve for a delicious, quick and easy lunch or dinner
About the Writer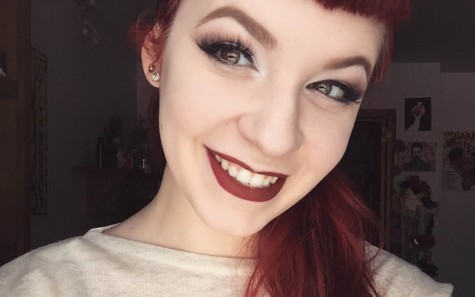 Ashley Evert, Managing Editor
Ashley Evert is a senior Communications Studies major studying dual concentrations in journalism and public relations. She is also studying three minors:...