AutoTalk; Car Shows & Car Work
Welcome back Colonels! I hope you all had a great summer! I know for sure that I did. I did a lot with cars this summer; I detailed cars as a side job, went to a lot of car shows and cruise-ins, and helped with some more repairs on my dads car, continuing the restoration of his 1993 Park Avenue Ultra. Let's talk about that!
Firstly, this summer I learned how to detail cars like a professional. My dad has been detailing cars since he was a little kid, so he taught me everything he knew. That ended up with me getting a detailing job with my grandma's neighbor, Greg. I was paid $30 to detail his car. He was very impressed with his car and how clean it was. Look for the before and after pictures of his car down below! I also washed the 67 before the Father's Day car show that we go to every year, which was huge because my grandma is very particular about who washes her cars. I'm proud to say, I didn't do anything wrong and the car looked awesome! We even ended up winning second place in muscle car on Father's Day.
This summer I also went to a lot of car shows and cruise-in's with my Grandma and the 67 Buick. We went to two car shows together and two cruise-in's. She herself went to five car shows (including the two we went too) and went to three cruise-in's (also including the two that we went too). The record for the car was awesome! The car won at 4 car shows, and won at one cruise-in. This takes the total number of trophies to eight. Five were won this year alone. The last car show we went too was this past Saturday. We didnt win anything, but we had a very strong season, and we only hope that next year will be even better. Since we're having the 67 get fixed up over the winter, it shouldn't burn any more oil or have anything go wrong with it, so that can only further the distance we can drive.
My dad also attended a few car shows with us, and drove my Grandma's 1996 Buick Regal Gran Sport. Only the most recent cruise-in they both went to did the Regal win, but it is the Regal's first win ever, so we're all very happy about that!
Also dad and I replaced the chrome bumper cover on his Park Avenue Ultra. The old cover was rusted out and had some rust on the outside, so it was time to replace. The process was labor intensive, mainly because of the rust on the bolts. Also, our other challenge was working around the rear fascia, which is the panel that covers the lower half of the rear end of the body. The 1993 service manual from the Buick Motor Division didn't really give us an adequate explanation on how to remove it. We could only pull it so far down, but we managed to work with it. The day we changed the cover, we started at 1PM, and finished at 7PM. Including the hour break that we took to go get new bolts, and dinner. However, the chrome is all new and shiny, and really compliments the car.
The summer held a lot of adventure for me, and I was happy to take part in all I did with the cars this summer. I can only hope that next summer is just as fun, if not, more fun! Be sure to tune in to AutoTalk every Thursday from 11-12 on 90.7 WCLH.  Don't forget, AutoTalk also airs bi-weekly on WilkesNow, which airs live every Tuesday at 12 noon, and every weeknight at 7:30 P.M. on Service Electric channel 97.
Top- Before
Bottom- After. The paint reflected much more, and all the dirt and bug splatters were removed from the car.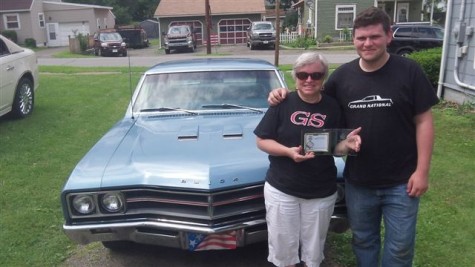 Me and my Grandma after our win at the Fathers Day car show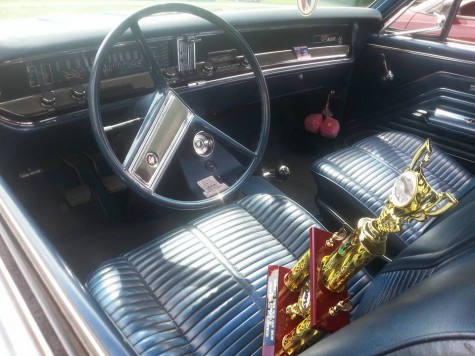 The trophy we won in Kirkwood, NY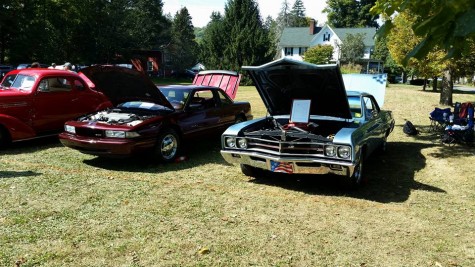 Left 1996 Buick Regal GS. Right 1967 Buick GS400. This picture was the final car show we attended for the 2015 season
.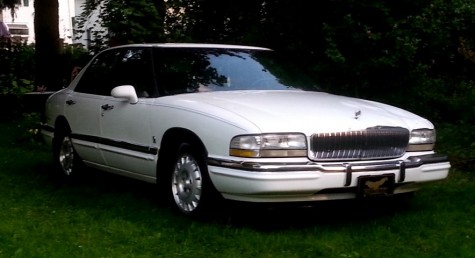 My fathers 1993 Buick Park Avenue Ultra