Indie Flavour: New releases, upcoming album reviews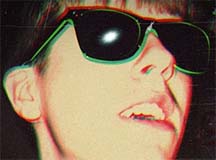 It's been over a month since I have last made a post, and a lot has happened in the music world. I don't even know where to begin! Some big names have put out albums, and some smaller names have put out pretty stellar singles.
On June 10th, Jack White released his second solo album Lazaretto. It debuted at #1 on the Billboard 200 album chart with 138,000 copies sold. The really cool news about that? 44,00 copies of his album sold were on special edition vinyl! That broke a SoundScan record since it began tracking vinyl album sales back in 1991, crushing a Pearl Jam record. On June 16th Sam Smith, Lincoln Park, Jennifer Lopez, Deadmau5, and Lana Del Rey released new albums.
It was a big week and now the numbers are in. Lana Del Rey's Ultraviolnce is #1 this week with over 182,000 copies sold which marks her first #1 album following her debut Born To Die which debuted at #2 with 77,000 copies sold in early 2012. My album review of Ultraviolence will be published the first week of the new Fall semester.
Sam Smith's In the Lonely Hour debuted at #2 with 166,000 copies sold. He becomes the highest charting British male solo artist in America in over two decades. I keep thinking of him as the "male Adele" for some reason. His music is definitely something to look forward to in the coming months. Smith's song "Stay With Me" has soared to #5 on the Billboard Hot 100 this week and may be a contender for "Song of the Summer" later this season.
Recently some Alternative bands have been having success with their singles charting on the Hot 100. Tove Lo's "Stay High" has jumped into the middle regions of the Hot 100 thanks to a remix of the song, which is actually lame in my opinion. I'm hoping it doesn't become another "Summertime Sadness" fluke. Kongo's "Come With Me Now" is #39 on the Hot 100 and is even #18 on the Mainstream Top 40 chart. Their success is the most unexpected of the year since that song was released back in 2011.
Also, Coldplay's "A Sky Full of Stars" has been charting high across many countries including the U.S. where it has peaked at #10 on the Hot 100 and rock charts. The song has them showing a more electronic dance side, and is thus far way more successful and better sounding than their first single "Magic". Also, look out for Bleachers' (a.ka. Jack Antonoff from Fun) "I Wanna Get Better" this summer. It's been one of my summer jams and I'm hoping it becomes a mainstream smash hit like it has been on the Alternative charts. Stay tuned for more alternative music news updates to come later this summer!