Pharmacy forum: Professor heads Uganda textbook donations
As students, we often take certain aspects of our education for granted. Acquiring textbooks at the click of a mouse are luxuries that exist for us, but are not necessarily available in other parts of the world.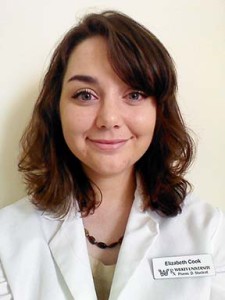 Students enrolled in Uganda's Makerere University pharmacy program are often unable to afford these textbooks. Fortunately, a Wilkes University pharmacy professor, Dr. KarenBeth Bohan, is willing to make a difference by increasing the accessibility of learning materials for Makerere's students through an annual textbook drive.
Some pharmacy students at Makerere University are sponsored by the Ugandan government, which provides them with full tuition scholarships, room and board, and textbook stipends. However, such scholarships are competitive, and many students are forced to resort to paying for textbooks themselves.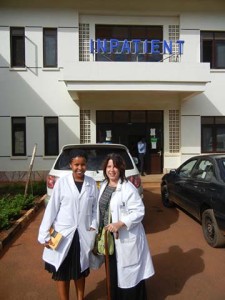 Dr. Bohan has been collecting used pharmacy textbooks from students and staff at Nesbitt College of Pharmacy since 2012. Last year, her efforts produced over 200 pounds of books, all of which were eagerly accepted by the students of Makerere University.
Another potential barrier for Ugandan students learning from Western textbooks is the lack of pharmaceuticals available to them. Simplified algorithms in textbooks such as "Pharmacotherapy Principles and Practice" can contain upwards of 20 different medications to treat patients, which can lead to a disconnect among Ugandan students, who only have access to a limited number of drugs.
To combat this, Dr. Bohan is incorporating mobile phone applications into drug information lectures. Most students in Uganda have both smart phones and access to Wi-Fi at cafes and hotspots, which allows Makerere pharmacy students to access the most up-to-date information via published clinical guidelines and databases.
It also allows them to be self-sufficient in accessing drug information when textbooks are not available at point of care settings.
Dr. Bohan has been traveling to Uganda for the past three years, and has collaborated with the Water Trust of Masindi, as well as numerous healthcare facilities in the capital city of Kampala. She recently received the Fulbright Specialist Grant to fund her collaboration with international healthcare institutions, allowing her to help develop a more clinically-oriented pharmacy curriculum.
For more information about Dr. Bohan's global pharmacy efforts, follow her blog at: http://pharmacyclassintoafrica.wordpress.com.