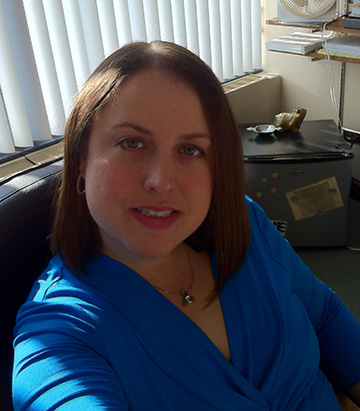 Dr. Kalen Churcher is an assistant professor of Communication Studies. She began teaching at Wilkes in 2014, and also advises the student newspaper,
The Beacon
.
Dr. Churcher is an alumna of the Wilkes Communication Studies Department, and is the first person to have graduated from the department with four concentrations: journalism, organization communication, telecommunication and rhetoric. After graduating from Wilkes, Dr. Churcher worked in public relations and fundraising for the American Lung Association. She later went on to work as a reporter for the Times Leader in Wilkes-Barre, Pa., where she covered community news for the Times Leader – West Side, and politics, crime and education for the daily paper for nearly six years.
Dr. Churcher received her master's degree in human resources and organizational leadership from the University of Scranton. She earned her Ph.D. in mass communications from the College of Communications at Penn State University. Prior to coming to Wilkes University, she was an associate professor and Director of Liberal Arts at Niagara University in New York.
Dr. Churcher's teaching and research interests focus broadly on media studies and journalism. More specifically, her research interests lie at the intersection of cultural studies and journalism. She is particularly interested in how journalism can be used to empower underrepresented and/or marginalized groups, and she began conducting ethnographic research at the Louisiana State Penitentiary at Angola in 2007. In addition, Dr. Churcher studies diversity issues (including stereotypes in the media), first amendment issues, and how mass media frames disasters and disease. She teaches courses in multimedia journalism, mass communications law and media/cultural studies.
Dr. Kalen Churcher, Adviser, The Beacon