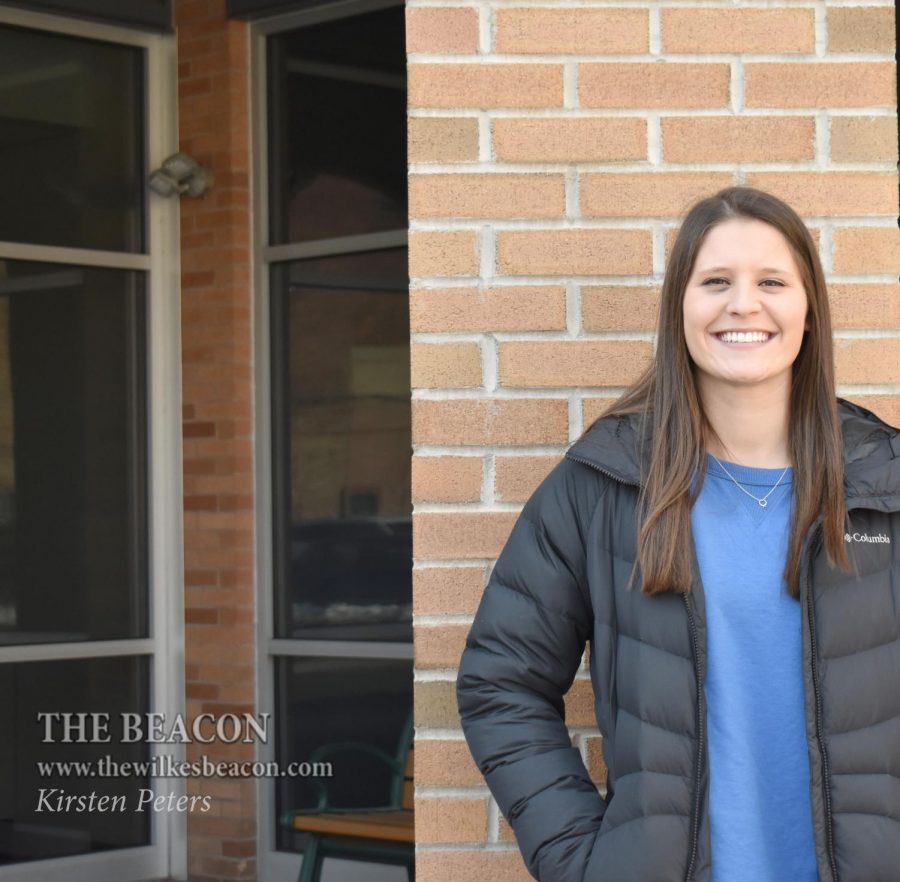 Kirsten Peters
Name: Maddie Kelley
Year: Sophomore
Major: Nursing
Hometown: Dallas, PA
High School: Dallas HS
Position: Guard
Driving force for your decision to come to Wilkes?
I chose Wilkes because of the reputable nursing program, the opportunity to still play sports, and the fact that it's really close to home.
Post graduation plans in terms of a career?
I plan to get a job at one of the local hospitals.
Favorite building on campus?
The SUB.
Favorite professor(s)?
Dr. Gutierrez. 
Hopes for this season as a Colonel?
I hope to make it to the post-season MAC tournament. But, most importantly, I hope to leave the season better than we started it.  
When/Why did you first begin playing?
I began playing basketball in second grade because my mom signed me up, and I've loved it ever since.
Favorite thing to do during practice?
11-man. 
Other interests or hobbies off of the field?
I can't think of anything else, so I guess not.
If you had to choose one thing about your program that you could improve, what would it be?
I would choose to improve our consistency and how we perform on the road.
What came first? The chicken or the egg?
The egg. 
Coke or Pepsi?
I'll have a water. 
Favorite meal to eat on campus?
When the SUB has taco salad with the tortilla bowls.
Most influential person in your life?
The most influential person for me would have to be my sister.
If you could have dinner with a famous person from the past, who would it be?
Kim Kardashian.
A quote you live your life by?
"Live in the moment."
What does "Be Colonel" mean to you?
To me, "Be Colonel" means to be the best version of you for yourself, peers and friends!
Anyone to give a shout-out to?
MY DAWGS!
-Compiled by Kirsten Peters, Co-Sports Editor