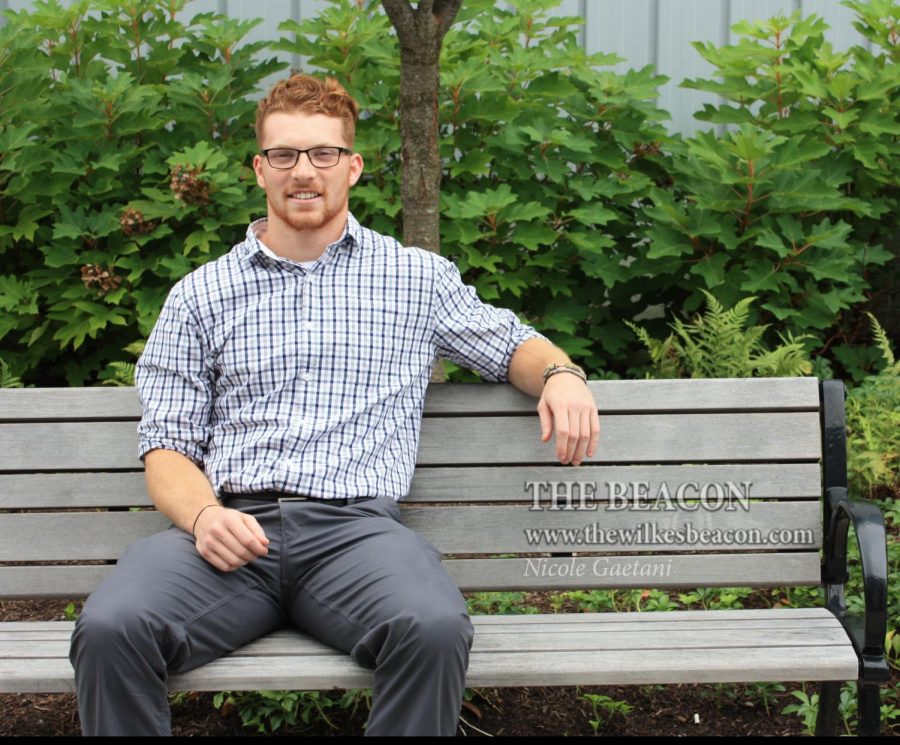 Nicole Gaetani
Name: Jeffrey Steeber Jr.
Year: Senior
Major: Environmental Engineering
Hometown: Berwick, Pa.
High School: Berwick HS
Position: Wide Receiver
Driving force for your decision to come to Wilkes?
My father is an alumnus here, I loved the academic program, and being close to home is a nice plus.
Post-graduation plans in terms of a career?
I will be looking into a career that deals with water quality regulations and/or storm water management/permitting. There are so many different routes that I'm not exactly sure where I will end up quite yet.
Favorite building on campus?
Cohen Science Center.
What came first? The chicken or the egg?
Egg.
Hopes for this season as a Colonel?
Continuing to become a better athlete and teammate, and win!
When/Why did you first begin playing?
I come from a football town, so I grew up around the game. I began playing midget football at age 11.
Favorite thing to do during practice?
Catch touchdowns and hangout with Derek Nelson (DROC).
If you had to choose one thing about your program that you could improve, what would it be?
The program is going in the exact direction that it needs to be and I wouldn't change a thing.
Most influential person in your life?
Too many to name them all, but definitely my parents and grandparents.
If you could have dinner with a famous person from the past, who would it be?
Lil Peep. He was a very inspirational artist for me.
Favorite Professor?
The whole Environmental Engineering and Earth Science Department.
Favorite meal to eat on campus?
I'm happy with any meal that's in front of me.
A quote you live your life by?
"Everything happens for a reason."
What does "Be Colonel" mean to you?
It means that you present yourself at a high level, whether that be academically or athletically. Striving to be your absolute best.
Anyone to give a shout-out to?
My offensive line, quarterback, and Playboi Joes.
-Compiled by Kirsten Peters, Co-Sports Editor