XC: Regionals
On Nov. 11, the men's and women's cross country teams competed in the NCAA Mideast Regional Championships hosted by Dickinson College at Big Spring High School.
The men's team finished 37th out of 51, earning a total of 1,094 points.
Out of the 365 participants in the 8k, Sophomore Franco Balbuena, who holds eight of the top nine times in school history, finished in 27:33.5, placing 126th for the event.
Freshman Noah Molina ran a 28:02.3, a personal-best to finish 163rd. Sophomore Kevin Singhel ran a 29:58.6, a season-best to finish 270th.
Freshman Kevin Long, sophomores Alan Sebastianelli and Ryan Weber and senior Kendrick Schell were the other runners for the men's team.
The women's team placed 41st out of 49, earning a total of 1,205 team points.
Out of the 351 participants in the 6k, senior Moriah Teed finished 221st with a 26:40.8, the top finisher for the women's team. Freshman Autumn Pedron finished 233rd in 26:53.3.
Sophomores Caroline Rickard and Kaitlin Sutton and senior Carmen Hillman rounded out the scorers for Wilkes.
Seniors Kaitlin Sitch and Michelle Brenneman rounded out the Wilkes participants. Brenneman had a season-best of 29:33.8.
"Being a part of the cross country team definitely made this year one I couldn't forget," freshman Autumn Pedron said, reflecting on her season. "I couldn't have asked for better teammates to experience the season with. The race today was a great way to finish the season; I think we were all happy with how we did."
About the Writer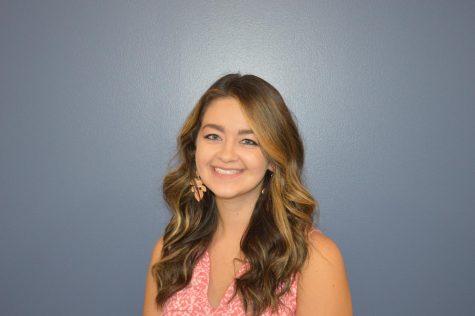 Kirsten Peters, Editor-in-Chief
Kirsten Peters is a senior communication studies major with concentrations in multimedia journalism, broadcast production and strategic communication,...