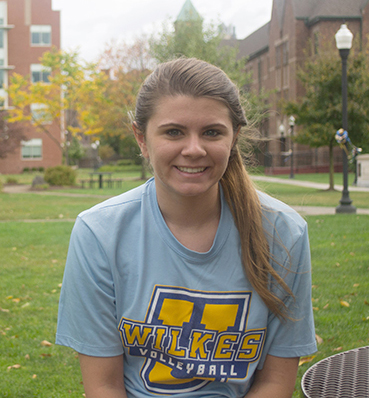 Nicole Gaetani
Name: Juliet Betke
Year: Sophomore
Major: Pharmacy
Hometown: Poplar Grove, Ill.
High School: Belvidere North HS
Position: Libero/Defensive Specialist
Post graduation plans in terms of a career?
Clincial Pharmacy
Favorite building on campus?
Bedford
Favorite professor?
Dr. Klemow
When/Why did you first begin playing?
3rd Grade-my mom made me
Most influential person in your life?
Pat Meinert- previous high school coach and club coach and director
Coke or Pepsi?
Coke – specifically McDonald's coke
Favorite meal to eat on campus?
Grilled cheese