Getting to know… Keighlyn Oliver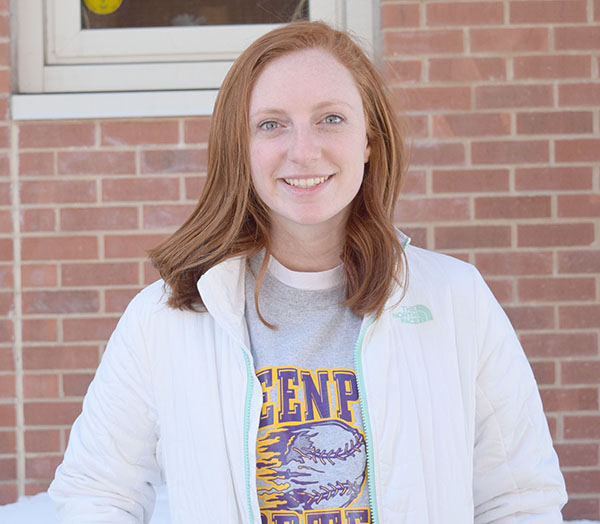 Name: Keighlyn Oliver
Year: Junior
Major: Finance
Hometown/High School: Wilkes-Barre/ Coughlin High School
Position: Forward
Q: What was the driving force for your decision to come to Wilkes?
A: I came to Wilkes because it gave me an opportunity to continue my athletic career while focusing on my schoolwork.
Q: What are your hopes for the upcoming season?
A: Next season we have a lot of returning players, and a huge potential. The last three years we have made it to the first round of MAC playoffs, so ultimately the goal for next season is to take it a little bit further, and win the conference title.
Q: When/Why did you first begin playing field hockey?
A: I first began playing Field Hockey in junior high school, 8th grade.  I originally played because I wanted to stay in shape, but I ended up loving the sport.
Q: Do you have other sports/interest/hobbies off of the field?
A: I played softball and basketball in high school, I like hiking and doing pretty much that is outside!
Q: Who would you say, is the most influential person in your life? Why?
A: My mom is definitely the most influential person in my life. She is my biggest supporter and my backbone.
Q: A quote you live your life by?
A: "She is clothed with strength and dignity and she laughs without fear of the future," Proverbs 31:25. It is a constant reminder to be true, strong, and proud of who I am and live life without fear of anything.
Q: What does "Be Colonel" mean to you?
A: I think it represents our community and strength as a whole at Wilkes. We are a very unique dedicated bunch that I am proud to be apart of.
Q: If you could have dinner with a famous person from the past, who would it be?
A: I would have to have dinner with Robin Williams. He was such a genuine person that loved to make people laugh.