College movies to help you through the semester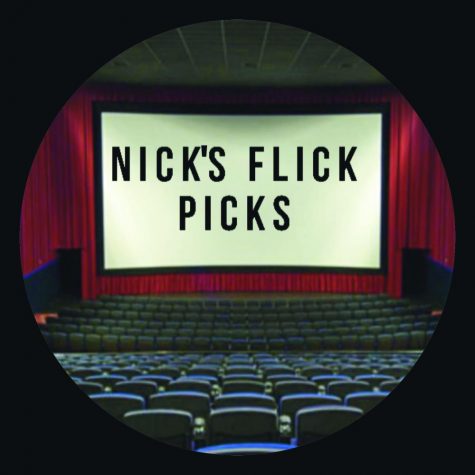 Fall semester 2017 is in full swing and the excitement of back to school is quickly turning into anxiety about deadlines. It is around this time where the reality of what college life is actually all about starts to settle in.
Sometimes you just need to reenergize that drive of "giving it the old college try," and what better way of doing so than from the comfort of your couch? Here are a few movies I selected that will get you in the mood to continue to buckle down during the semester, while giving you something to grin about.
Good Will Hunting (1997)- Written by and starring Matt Damon and Ben Affleck, "Good Will Hunting" won the pair an Oscar for best screenplay and Robin Williams an Oscar for best actor in a supporting role.
The movie follows Matt Damon's (The Bourne Identity, Ocean's 11) character Will Hunting, a custodian at M.I.T. Will's friends played by Ben Affleck (Argo, Gone Girl), Casey Affleck (Manchester by the Sea, Gone Baby Gone) and Cole Hauser (Dazed and Confused, 2 Fast 2 Furious) are the only family he knows and he is fiercely loyal to them, and they him in return.
Upon his latest arrest for hitting a police officer after his scrap with an old bully, Will is placed into the care of Professor Gerald Lambeau, brilliantly played by Stellan Skarsgard (Deep Blue Sea, The Avengers) to help solve complex math equations all while making the Fields Medal Winner look like a kid with crayons. There is another stipulation to Will being pardoned by the Boston police; he has to see a counselor.
The counselor in question ends up being an old friend of Professor Lambeau, Sean Maguire, who was played by Robin Williams. Robin Williams bring this role to life in a way other actors dream to do. The line between the actor and the character gets so thin you cant tell the difference. Towards the end, one of the last scenes Sean and Will (Williams and Damon) have is one of the most touching ever to be captured on film.
During all this upheaval in his life, Will also manages to fall in love with Skylar, played by Minnie Driver (Grosse Pointe Blank, Speechless) to further complicate his situation. This new romance drives Will to take a long look in the mirror to discover who he is and what he wants to do with this extraordinary mathematical gift.
The movie is one of my all time favorites. All the performances seem real and Gus Van Sant does a brilliant job as director.
Legally Blonde (2001)- Even though this movie has one of the most undeniably horrible sequels in existence, the original Legally Blonde is an awesome college flick that leaves you feeling inspired to kick some butt during a hard semester.
Elle Woods, who is brought to life perfectly by Reese Witherspoon (Walk the Line, This Means War) starts the movie off as a stereotypical blonde sorority bimbo who is hoping for her boyfriend Warner, played by Matthew Davis (The Vampire Diaries, Pearl Harbor), proposes to her. Instead of asking her to spend his life with him, he dumps her and says she's just not the marrying type.
This leads Elle to want prove to him that she can be just like one of those "smart college types" and it ends up being the one thing she wants to prove to herself most of all by the end. Luke Wilson (Old School, Idiocracy), Selma Blair (Hellboy, Cruel Intentions) Victor Garber (Titanic, Argo) and Jennifer Coolidge (American Pie, A Cinderella Story) deserve shout outs for their awesome supporting roles. It is often the supporting roles that make the movie seem "real" and this is no exception.        
The movie is very "bubblegum" and you can see every choice director Robert Leketic takes before he takes it, but that doesn't mean it is bad. Sometimes we need a familiar story with a fun twist to make us smile and remind ourselves that there is nothing outside our own capabilities if you just set your mind to it.
Drumline (2002)- This movie sticks out on the list because it has nothing to do with collegiate academics as much as extracurricular activities. This helps it stand out while still remaining familiar and is masterfully shot by Charles Stone III.
Nick Cannon (Love Don't Cost a Thing, The Killing Room), Zoe Saldana (Guardians of the Galaxy, Star Trek), Orlando Jones (Evolution, The Time Machine) and Leonard Roberts (Savages, American Sniper) all crush their roles and make this a highly entertaining movie to watch.
Devon Miles (Cannon) is new to Atlanta A&T University (a fictitious college, based on the real North Carolina A&T) after being asked to attend personally by music director Dr. Lee (Jones). Devon knows he is one of the best and this causes him to clash with his section leader Sean Taylor (Roberts) until they both learn what Dr. Lee has been trying to teach them all along, "one band, one sound".
Unfortunately Zoe Saldanna only has the role of the beautiful dancer girl in the background, but her smile and overall likeability make you like her character more than what you should based on how little they gave her to do.
The movie has an overarching theme of unity and strength in teamwork, which are both important lessons to the over all success of any college career.
This movie is a fantastic watch and has a great soundtrack that keeps it fun and interesting the whole time. Even if you're not into the movie, just skip to the finale where the two best drumlines in the country go toe to toe for the top spot and give this flick its name.
Accepted (2006)- Probably the most fun movie on the list, I can still remember the day I went to see "Accepted" in theaters at the Roselle Park, NJ movie theater. This particular movie centers on a part of college that no one wants to think about, rejection.
Bartleby Gaines has been rejected from every college he applied to, and in an act of desperation, makes up his own college to give the false illusion of acceptance to his parents. He must take his charade another step further and renovate an old building and hire a Dean, played by Lewis Black (Inside Out, Famous Comedian) when his parents plan to drop him off on his first day.
Luckily, he is not alone and has a group of friends, who have also had their college dreams smashed, to help him out. Jonah Hill (21 Jump Street, Superbad) Columbus Short (Stomp the Yard, The Losers), Adam Herschman (Harold and Kumar Escape from Guantanamo Bay, Soul Men) and Maria Thayer (Forgetting Sarah Marshall, Hitch) all bring a great chemistry to the screen and make it seem like these five unlikely screw ups could really be friends.
The movie goes on to champion the message of "don't give up on your dreams" which is perfect for anyone in college currently struggling and asking themselves "why am I even here?"
The Social Network (2010)- If you are unfamiliar with Zuckerberg, or how he came to be one of the youngest billionaire on the planet, this movie has what is described as an accurate portrayal of real life events.
Mark Zuckerburg, portrayed by Jesse Eisnberg (Zombieland, Now You See Me) is a Harvard Student who creates a website (that later becomes know as Facebook) and has to fight for his intellectual property against the jealous Winlevoss twins, both portrayed by Armie Hammer (The Lone Ranger, The Man from U.N.C.L.E) and the business partner he burned Edwardo Saverin, portrayed by Andrew Garfield (The Amazing Spider-Man, Never Let Me Go).
The story itself is not too old and had many people going "Do we really need a Facebook movie?" when it was first released but The Social Network is much more than that. It is a great movie to watch for an overall inspiration boost and leaves you feeling like you can accomplish anything.
Unlike some of the previous movies on the list, this movie takes itself seriously and that helps cement the feeling of, "if this happened to him, why not me?" David Fincher is one of my favorite directors and this film certainly boosts that credibility.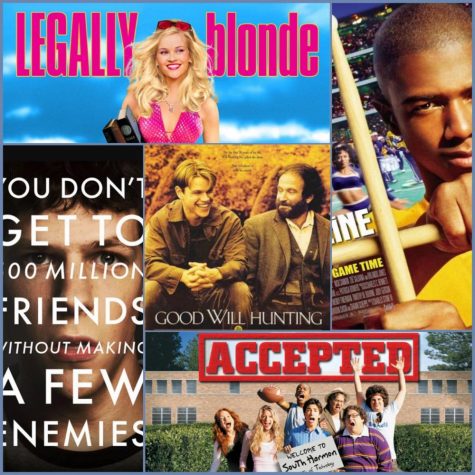 Honorable Mentions: