Profile of a Professor: Dr. Dwight Camillucci, theater arts
Dwight Camillucci has joined the Wilkes University faculty as an assistant professor of theater.
Camillucci was born in the Bay Area of California and spent his time growing up in Kalispell, Montana.
The art of theater has been a lifelong interest and passion for Camillucci. In his hometown of Kalispell, he studied at Flathead Valley Community College and received an associate degree in theater arts. Following that, he attended the University of Montana Western Dillon, where he completed his Bachelor of Arts degree in modern history. He attended graduate school at Utah State University and received his Master of Fine Arts in theater design with an emphasis in scenic and lighting design.
Before joining the Wilkes community, Camillucci's previous occupation was a technical director at Troolwood Performing Arts School, located in Moorhead, Minnesota.
Becoming a teacher was always an important goal for Camillucci.
"I knew from an early age that I wanted to be an educator," Camillucci explained. "I always had strong connections with my teachers and understood the positive impact they had on my life, so teaching at any level was something I was always interested in."
Camillucci explained that he was drawn to Wilkes University due to its small size and focus on teaching, which allows him to profoundly engage with his students.
"I wanted to be able to connect with students on an individual level to really get to know them and Wilkes has great opportunities for that."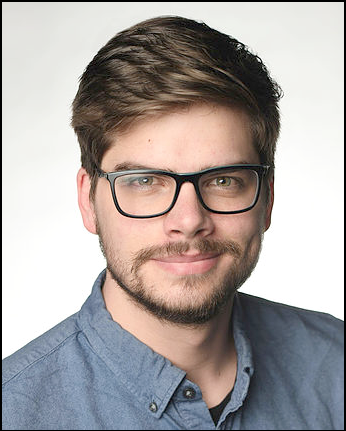 So far at his time at Wilkes, Camillucci has already been left highly impressed by the theater department.
"The theater department at Wilkes is amazing. The skill level of the instructors shows in the work the students create, and the quality of performances that we are able to achieve is relatively unprecedented for a school our size."
At Wilkes, Camillucci is responsible for creating the scenic and lighting designs for the four main stage productions. He also designs the lighting for the spring dance show. In the summer, he works professionally as a scenic designer and technical director.
He also teaches approach to theater and an introductory class that is geared toward non-theater majors or students that are new to the performing arts program. Another class that Camillucci teaches is a design for theater class, which involves his students exploring the three major design areas of the performing arts: scenic, costumes, and lighting. He also teaches his students the skills of scenic painting, advanced lighting and scenic design, historic scenic styles, and rendering.
Camillucci explained that he enjoys working in the art of theater because of its expressive and creative environment.
"Working in theater design is fantastic because it allows me to stretch in every direction as an artist," he said. "I get to do everything from sketching and painting to digital animation and computer programming."
Watching his students flourish in the performing arts is a special aspect of teaching for Camillucci.
"My favorite aspect of teaching is working on a production with a student and getting to see their work on stage," he explained. "It is something that is unique to theater education where an audience gets to see a student's work as a live performance."
Camillucci's hobbies revolve around his artistic passions. In his free time, he enjoys movies for fun entertainment, and also as a way to research design. Camillucci especially likes Star Wars, Back to the Future, and the Indiana Jones franchises, and any movie that features his favorite actor, Will Smith. His favorite plays include The Last Days of Judas Iscariot and any production by Martin McDonagh.
Camillucci also loves to travel with his wife, Brianna, and his dog, Buster.
No matter what, theater design will always hold a special place in Camillucci's heart, and during his time as a professor at Wilkes, he hopes to grow technical theater and design programs and create a modern and creative learning environment.