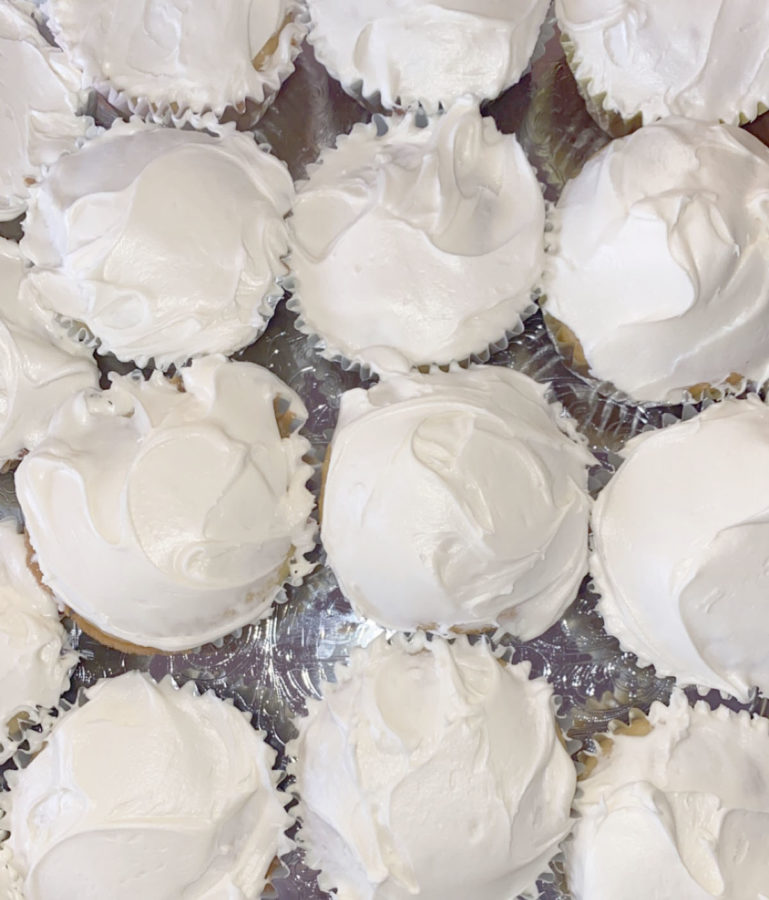 These vanilla cupcakes are a sweet
and tasty dessert that everyone will
surely enjoy. This delicious recipe
makes 24 cupcakes and can easily
be doubled for two times the
enjoyment. These cupcakes can also
be stored in the refrigerator for up
to one week.
Ingredients:
1 box classic yellow cake mix
1 cup water
1/2 cup vegetable oil
3 eggs
16 ounces buttercream frosting
24 cupcake liners
Directions:
First, preheat the oven to 350
degrees Fahrenheit. Place cupcake
liners in a 24 cupcake baking pan.
Next, combine the cake mix,
water, vegetable oil and eggs into a
large bowl. Beat the mixture with a
wooden spoon or an electric mixer for
two minutes.
Pour the batter into the cupcake-
lined pan. Bake for 16 to 21 minutes or
until the batter is completely baked.
Then, let the cupcakes cool completely
before putting them on a cooling rack.
Once completed, spread buttercream
frosting evenly with a knife over the top
of the cupcakes.
Enjoy!
Allergens: Egg products