Advice for thrifting from an avid shopper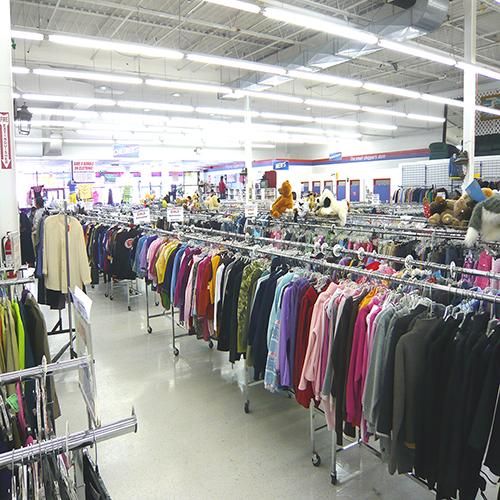 The experience one get while thrifting is unlike any other. There's a certain feel to it which is almost indescribable.
You're bombarded by racks of clothes, usually separated by type.
Lines of sweaters that seem to go on for miles, denim shirts, jeans from dark washed to acid washed from the mid-eighties.
Sections dedicated to plain tees, collared t-shirts, button downs.
It may throw many people off if they have never gone thrifting before.
They could get overwhelmed, not know where to start.
Discouragement is part of the process in finding things worthwhile at a thrift store. The key is to not let it overtake you.
Go into the experience with an open mind, anticipating frustration at not knowing where to start. The best way to thrift is to just dive right in.
Once you find yourself in a place where your mind is clear of expectation, everything will fall into place.
Things will practically jump out at you, things that you are unexpectedly drawn to. A lot of it may be a bust but how could you go wrong when the prices are so cheap?
In my most recent thrifting experience I bought three shirts and three skirts all for $10.94.
Because of the growing popularity of vintage clothing, many big time stores are cashing in on this craze, upping their prices due to the increased demand of this style.
The clothing I got while thrifting are most likely being sold for twice the price of what I got them at.
Do not discredit thrift stores because of reservations you may hold, especially if you're strapped for cash.
It may not even be clothing you're looking for. There are plenty of interesting furniture and knick-knacks you could find as well for a very reasonable price.
It's the perfect place to go if you're looking to furnish your apartment.
Thrift stores provide a wide variety of unique things that have character to them.
The things you find in thrift stores are not simply manufactured and sold for twice as much as what they're worth.
If you're the type of person who is wary of going, I would highly recommend giving it a shot, you may surprise yourself.