The Book Report: 'The Hypnotist,' by Lars Kepler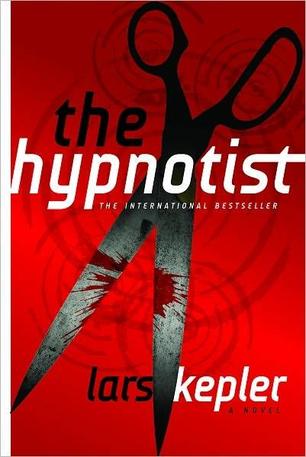 Almost everyone has heard of "The Girl with the Dragon Tattoo," by Steig Larsson.  The Swedish crime novel took the country by storm, leading the New York Times Bestsellers List for several weeks in 2005. If you liked that novel, you will love "The Hypnotist," by Lars Kepler. In reality, "Lars Kepler" is a pseudonym for the husband-and-wife writing duo of Alexander Ahndoril and Alexandra Coelho Ahndoril.
The crime novel focuses on a former hypnotist, Erik, who is called in by the police to hypnotize a young man who is the only living witness to a horrible crime. The novel was written as a tribute to the Swedish crime thriller phase, and is a very gripping story.  Not only does it deal with two present day crimes, but it also delves into Erik's past as a hypnotist and father.
While Erik is struggling with painkiller addiction, the backlash from his entrance back into the world of hypnotism and a horrible family trauma to boot, the book bounces back to the main detective on the case, Joona, and his search for a killer who will stop at nothing to get sate his hunger for vengeance.
"The Hypnotist" is very well-written. Reading the short chapters, which alternate in point-of-view from Joona to Erik to Erik's wife, the story remains still clear and concise. With all the different plots and subplots taking place simultaneously, lesser writers would have had a mess on their hands. The Ahndorils, however, tackled this issue with a flowing grace that keeps the reader informed on three different points of view – not to mention two different points in time – and still manages to keep the book in the "thriller" category.
It should be noted that this book is by no means lighthearted and is rather violent and graphic at some points. This is counteracted, though, by the love of a family and the determination of a good detective to solve one of the worst crimes ever recorded.
4/5